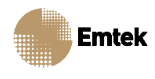 Strategic Planner
EMTEK (PT Elang Mahkota Teknologi, Tbk)
Date Posted: 6 September 2021
Applied: 202 Applicants
head office

Competitive

Advertising / Promotion, Brand / Product Management, Communications, Marketing (Non-Technical), Planning Production, and Product Development

Senior Staff, Supervisor

2

Communication Studies, All, Marketing

Bachelor's Degree
---
18 th Floor, SCTV Tower, Senayan City Jl. Asia Afrika Lot 19Jakarta 10270, Indonesia
Requirements
PT Elang Mahkota Teknologi Tbk (Emtek Holding) is searching for a potential professional in the field of Strategic Planner to join Home Tester Club, one of Emtek's subsidiaries. Home Tester Club is an online community of shoppers who test products and share reviews to help fellow shoppers buy better.
- Bachelor's degree, Communication/Marketing or any art related major
- Has min. 2 years experience as strategic planner (digital media planner, digital strategic planner, media strategic planner) or media agency is a plus
- Understanding Digital media landscape
- Sufficient with Creating proposal on PPT
- Experience of handling client or sales would be great

- Having knowledge about FMCG product
- Having copy writing skill (optional)
- Fluent in English, written & verbal
---
Responsibilities
- This role will be charged with identifying go to market strategies and opportunities, building business cases, prioritizing and presenting findings to leadership, and executing strategic projects to enable growth.
- Working closely with Sales & Operations team to answering client's brief by creating proposal or designing a campaign
- Create Home Tester Club brand marketing campaign working closely with creative team to deliver it
- Responsible to maintain and create new partnership with strategic partner
---
About the Company
Headquarters
Prov. DKI-Jakarta
Office Hour
12:00 AM - 12:00 AM
Company Summary
For 35 years of our existence in media business has been a proof of our love for this works. Maintaining our passion and creativity in working makes us ready to face challenges in the future. EMTEK is now a holding company that manages subsidiaries engaged in media, entertainment, online, telecommunications, technology and health.
---
Link Barcode
karir.com/opportunities/1319522
Print
---