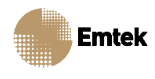 Interns & Fresh Graduates Talent Pool
EMTEK (PT Elang Mahkota Teknologi, Tbk)
Date Posted: 25 August 2021
Applied: 566 Applicants
Prov. Apa saja, Jl. Asia Afrika No.19, RT.1/RW.3, Gelora, Kecamatan Tanah Abang, Kota Jakarta Pusat, Daerah Khusus Ibukota Jakarta 10270, Indonesia, VIP - SCTV Tower, 11th Floor, SCTV Tower, Senayan, Jakarta Pusat, and head office

Competitive

Not specified

Entry Level / Staff

0

All

Bachelor's Degree, Master's Degree
---
18 th Floor, SCTV Tower, Senayan City Jl. Asia Afrika Lot 19Jakarta 10270, Indonesia
Requirements
Any education background are welcomed to apply.
---
Responsibilities
This is talent pool for internship and fresh graduates entry level for Emtek Group. Feel free to drop CV for any internship / fresh graduates entry level vacancies. We will contact candidate directly should there are suitable opportunities.
---
About the Company
Headquarters
Prov. DKI-Jakarta
Office Hour
12:00 AM - 12:00 AM
Company Summary
For 35 years of our existence in media business has been a proof of our love for this works. Maintaining our passion and creativity in working makes us ready to face challenges in the future. EMTEK is now a holding company that manages subsidiaries engaged in media, entertainment, online, telecommunications, technology and health.
---
Link Barcode
karir.com/opportunities/1311533
Print
---